2 Bedroom Oceanfront Hotel Rooms in Myrtle Beach
Bar Harbor offers a 2 bedroom Oceanfront hotel room with a balcony. Enjoy the splendor of a fabulous Carolina sunrise over the Atlantic Ocean from your room – what a great way to start the day.  Equipped with all the comforts, conveniences and accessories of home, we also have received the local hospitality association's cleanliness award every year.
All hotel rooms  include a mini fridge & microwave. Handicapped rooms are available.
Room Type 4 - 2 Bedroom Two Queens & Balcony

2 Queen size beds
Full bath
Mini Fridge & Microwave
Oceanfront Balcony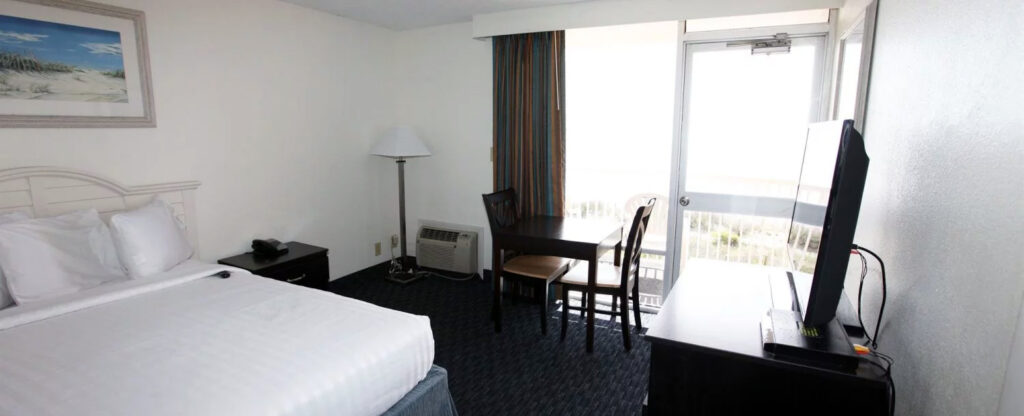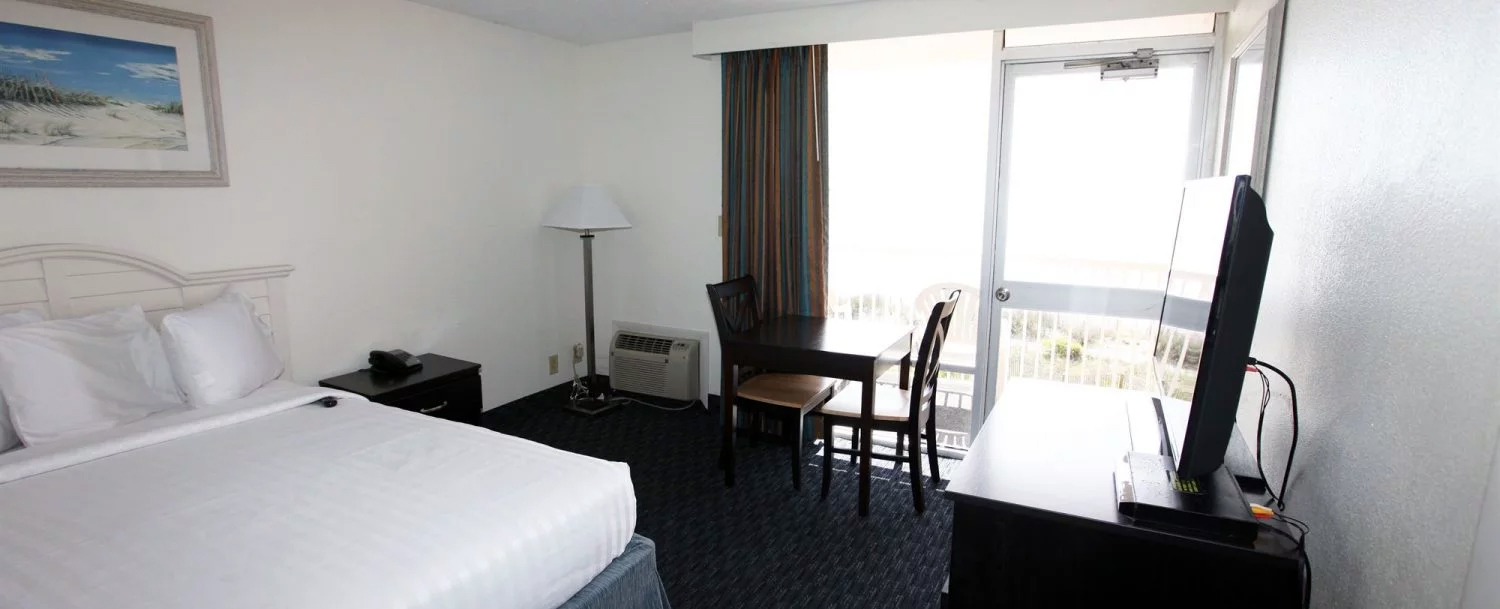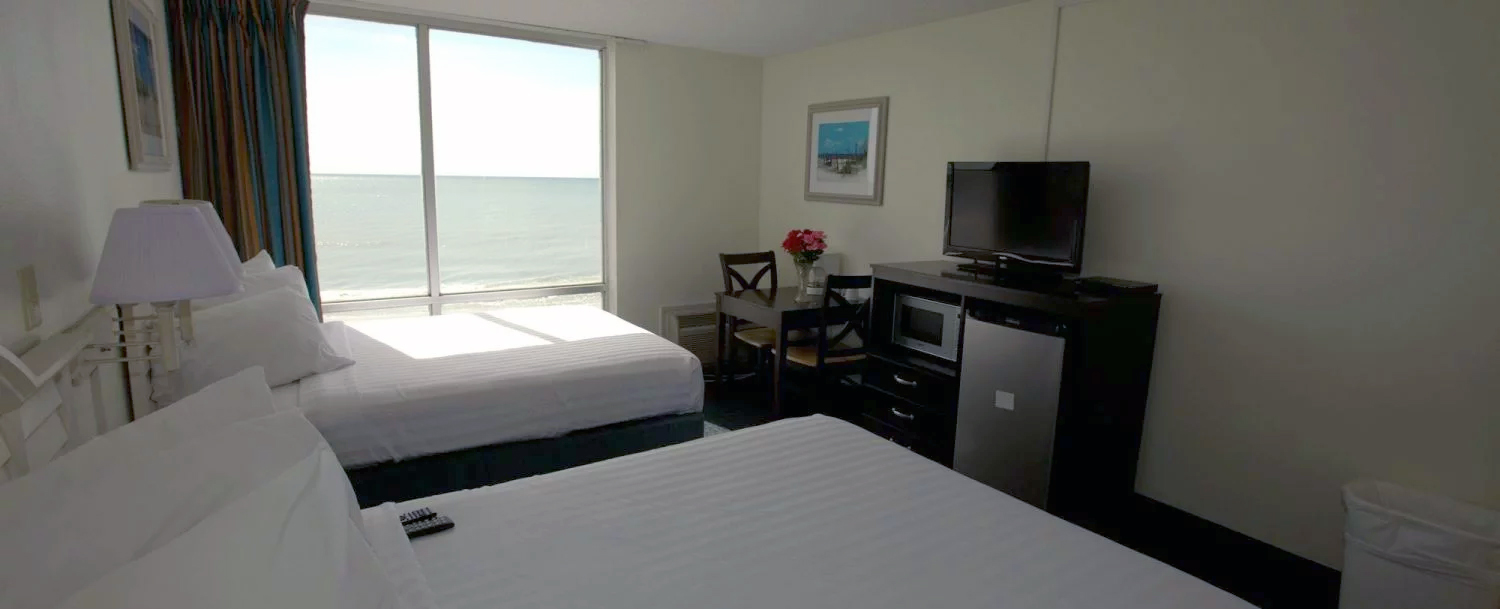 1 Bedroom Oceanfront Hotel Rooms in Myrtle Beach Bar Harbor offers many types of 1 bedroom Oceanfront or Ocean view hotel rooms with or without …